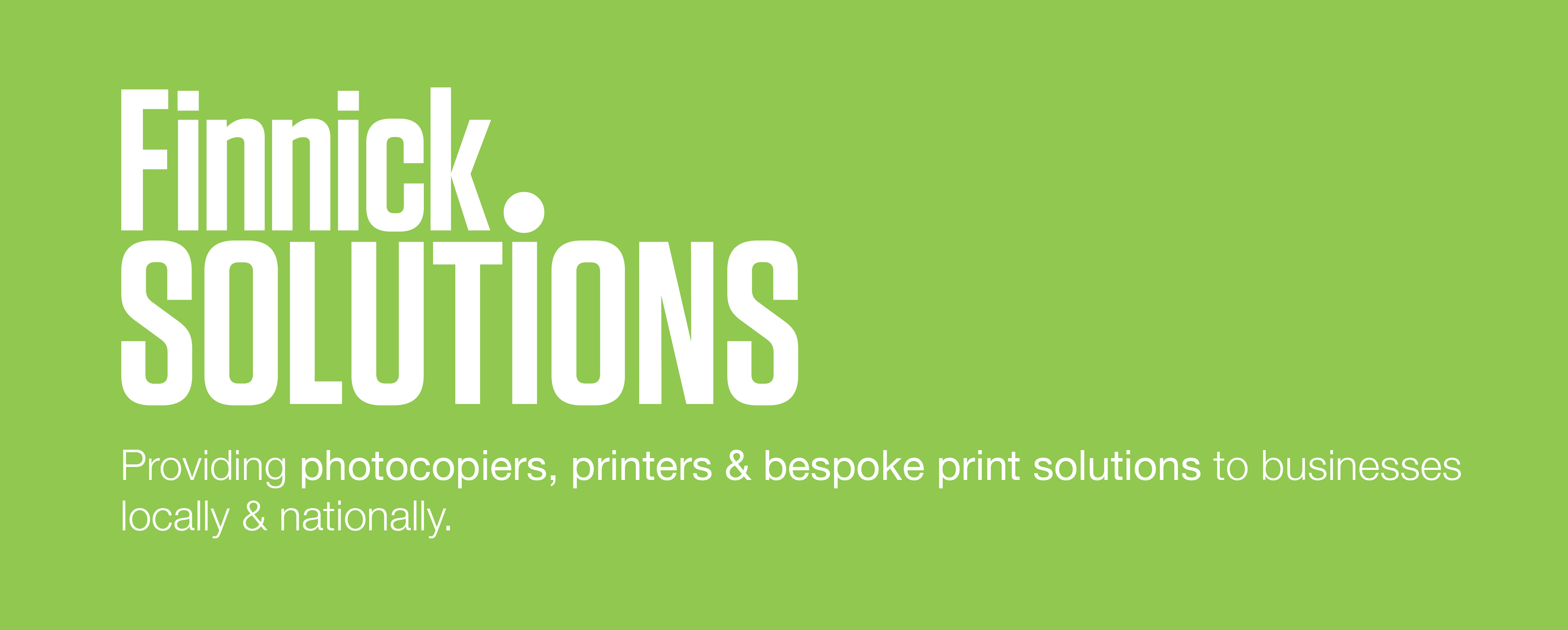 Who we are…
You may want to cut your printing costs and reduce paper usage, but it's most likely that your main aim is to make office life easier and less stressful.
Our goal is to understand what you do, so that we can recommend hardware and software that will help to streamline your business. Replacing out of date machines alongside a new print management strategy will generally enable you to cut costs immediately and the savings will often cover the costs of new equipment.
Over time, enhancing and improving your processes will almost certainly lead to savings both in terms of paper and ink usage as well as staff time.
'We have worked closely with Finnick Solutions to reduce our overall printing costs. The print strategy recommended has not only significantly decreased the number of printers, scanners, fax machines and toner stock required in our offices, but has lowered our paper wastage as faxes are now sent via email rather than to the printer.  
We have benefited from a significant cost reduction thanks to the support and advice offered by Finnick Solutions who have completely taken the hard work out of things, now we can rest easy knowing we have made such substantial savings.'
Working with Accountants
A firm of accountants asked us to help improve the printing situation in their offices. They were using costly old machines that often stopped working, which was disruptive to staff who simply wanted to get on with their work in a hassle-free environment.
After assessing how they worked, we were able to introduce the right machines for their working environment and help them to make changes to their working practices.
Key improvements included:
 Automating cost saving settings such as duplex printing and default mono printing.
 Software to make scanning easier and enabling documents to be faxed straight from the computer with no printing involved.
A long-term document management or "get rid of paper" campaign.
If you think your organisation could benefit from similar changes, please do give us a call on 01242 546940 or email sales@finnick.co.uk.